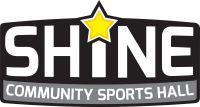 We are excited to be running 7 weeks of creative art sessions by Shine's Creative Manager, Mia. To view her amazing artwork, please check our her Instagram https://www.instagram.com/miasands.art/
This class will be a relaxed and experimental environment for people of all abilities.
The sessions will follow this plan:
Week 1 - Introduction to Fine Art, Portrait pt. 1, Pencil, Charcoal, biro drawing
Week 2 - Portrait pt. 2 - Introducing Colour (Acrylic, oil paint)
Week 3 - Still Life Drawing: Drawing of an inanimate object specifically arranged to create meaning or visual effect
Week 4 - Life Drawing: Drawing of the human form in various poses and level of detail
Week 5 - Abstract Art: Using shapes, colours, form and gestural marks to create a non-representational piece of work
Week 6 - Line Drawings: Creating illustrational work using basic strokes with a variety of weight and angles
Week 7 - Pop Art: Drawing and painting from popular cultures, using recognisable imagery, bright colours and mixed media and collage
Venue: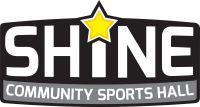 Shine Community Sports Hall
View on map
Dates:
Tue 2 Nov 2021 - Tue 14 Dec 2021
Essential kit:
All materials are provided by Shine.
No Children
I'm afraid we aren't able to allow children to this session.
Travelling to Shine
Shine recommends its customers consider environmentally friendly modes of transport, such as cycling, public transport and walking – when customers are travelling to/from a Shine activity. To encourage a healthy lifestyle, Shine is committed to ensuring that each activity location provides a covered bike shed where children and adults can safely store their bicycles on arrival. For customers choosing public transport, please click on the 'bus' icon below to find further details on local bus routes.
Can't find what you're looking for?
Take a look at our FAQ or get in touch with any questions