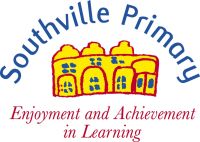 Shine offers children at Southville Primary School a friendly and welcoming breakfast and after school club.
During breakfast and after school sessions, Shine utilises Myrtle Street's excellent indoor and outdoor facilities to deliver a variety of sporting, creative and free play activities that are enjoyable and stimulating for children of all ages and abilities. Shine's reliable and flexible service also allows parents who require extended provision to book the later 'Snack & Chill' session separately and ensures their children receive a nutritious snack and a chance to enjoy some sociable free play in a supervised setting.
Venue: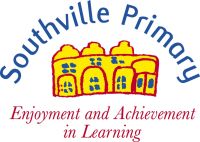 Southville Primary School
Dates:
Tue 8 Jan 2019 - Fri 15 Feb 2019
Breakfast Club (£5.00 per day)
In recognition of the long school day ahead, children attending Shine's Breakfast Club will be offered quiet, engaging activities that are not designed to be too taxing and they will be encouraged to enjoy an appropriate breakfast (cereal, toast and a cup of milk) before being handed over to the school staff.
07:45 - Earliest registration and arrival
08:00 - Breakfast time
08:55 - Hand over to teaching staff
After School Club (£6.00 per day)
During the first session (15:15-16:45) children will have the choice of a sporting, creative or free play activity.
15:15 - Registration and arrival
15:30 - Choice of sporting, creative and free play
16:45 - Latest sign out (if not attending Snack & Chill)
Snack & Chill (£5.00 per day)
Shine's Snack & Chill session (16:45-17:55) begins with a nutritious snack time followed by a range of creative and free play activities designed to wind things down after a demanding day.
16:45 - Snack time followed by creative and free play
17:55 - Latest sign out
18:00 - Late collection charge will apply
Shine's weekly sporting and creative programme is reviewed and updated on a termly basis.
Full Wraparound Care - Enjoy a daily saving of £2.50

Further Details
Please be assured that Shine's staff are qualified, DBS checked, paediatric first aid trained and fully insured with considerable experience of delivering quality activities and child care for boys and girls of primary school age. Shine are OFSTED registered and consequently accept all major child care vouchers. Further details can be found at https://myshine.co.uk/faqs.
Bookings must be made before 12.00 on the day.
Cancellations should be made before 10.00am via email to [email protected]
For further details, please contact [email protected] or call 01174 033 033.
What is My Time?
Shine recognises that children may not always want to take part in a structured creative or sporting activity, so we have developed a session called My Time, during which staff will provide a range of creative activities, board games, construction kits and toys for children to choose from.
Can't find what you're looking for?
Take a look at our FAQ or get in touch with any questions