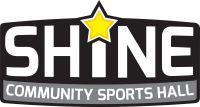 Shine has a great reputation for providing exciting activities full of fun, variety and learning for infant aged boys and girls. Shine's new 'Home Ed' Mini-Sports session is a great way for home educated children aged 4 to 7 to enjoy a sociable and semi-structured activity session in the safe and welcoming surroundings of Shine Community Sports Hall. Parents/carers can book one or more sessions and take advantage of the benefits of childcare vouchers too.
BOOK ONLINE TO SAVE £1.00 (£4.00 PER SESSION FOR UNBOOKED ATTENDEES)
Venue: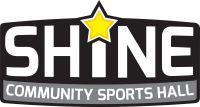 Shine Community Sports Hall
Dates:
Thu 28 Feb 2019 - Thu 4 Apr 2019
Activity Detail
Shine's experienced coaches will deliver a fun based combination of energetic games and challenges suitable for children of all abilities from aged 4 to 7. Each session involves a series of age appropriate activities comprising of many different team games and challenges with an emphasis on ball skills, co–ordination and communication. When the weather is fine the group may also get some fresh air by exploring Shine's outdoor adventure area too. Look out for the final week of each term when Shine will play host to a bouncy castle and wheelie disco party !
Can't find what you're looking for?
Take a look at our FAQ or get in touch with any questions