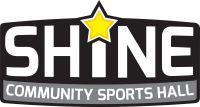 NEW! A Ballet inspired fitness class which will involve a combination of cardio and strength. Using ballet inspired techniques and dance movements to modern music, you should start to feel stronger and look leaner and improve your posture.
Taken by Coach Lorna, who is trained in association with the Royal Academy of Dance and has over 15 years worth of teaching dance and ballet.
It may look elegant but you will feel the burn!

Venue: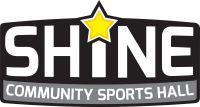 Shine Community Sports Hall
Dates:
Tue 26 Feb 2019 - Tue 2 Apr 2019
Essential kit:
Comfortable, but closely fitting clothing.
No specific ballet clothing is required although you are welcome to wear soft ballet/gymnastics shoes or sticky socks.
A yoga mat if you have one although all equipment is provided.
Child Supervision
Shine are very child friendly and you are welcome to bring your children along at no extra charge. Shine Staff will provide an area in the Sports Hall where we will run some activities to keep them entertained! However we do understand that some children would rather be close to their mum and have no problem if they are joining in with the class.
Please be aware that your children remain your responsibility at all times.
We are unable to accept Childcare vouchers for this session.
Activity Details
The exercises involve small controlled movements using body strength and props to target every single muscle in the body. With the aids of ballet inspired techniques and dance movements, you should start to increase your strength, look leaner and improve your posture.
Can't find what you're looking for?
Take a look at our FAQ or get in touch with any questions