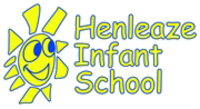 Shine's exciting tag rugby sessions at Henleaze Infants provide the perfect opportunity for infant aged boys and girls to learn and develop their rugby skills in a safe, non-contact environment. Through small sided rugby games and practices delivered by our qualified coaches, your child will have an opportunity to improve their rugby ability and knowledge with a smile on their face.
Venue: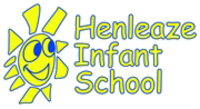 Henleaze Infants School
Dates:
Fri 11 Jan 2019 - Fri 15 Feb 2019
Age range:
Reception to Year 2
Activity Details
These well structured day long tag rugby workshops are designed to encourage children to explore all the basic rugby skills and techniques of this enjoyable and dynamic team sport. The programme will focus on the core disciplines including;
Catching the ball
Passing the ball
Running with the ball
Kicking and running
Working as a team
Learning the basic laws of rugby
Shine's highly imaginative and engaging rugby sessions are delivered by qualified, experienced coaches with an interest in rugby. The staff are there to support the children every step of the way on their journey of exploration using small sided games and fun based rugby practices.
Further Information
Please note that places are limited and bookings are made on a first come/first served basis each term.
Shine's professional coaching team are qualified, DBS checked and fully insured.
Your child/children must be signed out at the end of every session.
We will present a 'Star of the Day' award.
Bookings must be made before 12.00 on the day - for late bookings please call 01174 033 033
Cancellations should be made before 10.00am via email to [email protected]
Can't find what you're looking for?
Take a look at our FAQ or get in touch with any questions