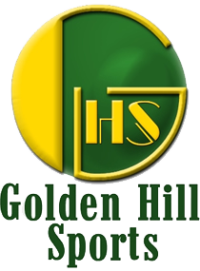 Shine Cubs Cricket Academy offers an innovative and fun based soft ball cricket coaching programme for those who wish to improve their skills and knowledge in the UK's most popular summer sport. The day long activity uses the fantastic specialist facilities at Golden Hill and provides an opportunity for children to enjoy soft ball cricket in a supportive environment led by Shine's team of qualified, experienced coaches.
Venue: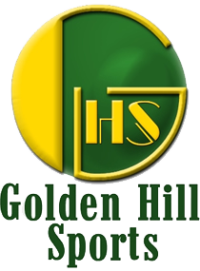 Golden Hill Sports Club
View on map
Dates:
Mon 15 Apr 2019 - Wed 17 Apr 2019
Age range:
Year 1 to Year 3
Eligibility:
Open to children from any school
Activity Details
This programme is based around improving skills, technique and knowledge of the basics of cricket with the emphasis in learning through enjoyment and building confidence in a sporting environment. Children will be put into groups relevant to their age and ability. Each session will combine various relevant but fun based skills and techniques. The daily schedule may include:-
Basics of batting:- Correct batting stance, running between the wickets, holding the bat correctly, good balance and a range of basic shots.
Basics of bowling:- How to hold the ball, different types of bowling actions and the delivery stride.
Basics of fielding:- Introduction to catching, fielding, throwing and field placings.
Introduction to match play:- Soft ball matches using various junior rules formats.
Please note that the content of the daily programme will be partly dictated by the weather conditions and the forecast. On days when the forecast is particularly poor the group maybe relocated to the indoor facilities available at Shine Community Sports Hall, Brecon Road, BS9 4DT. In this event parents/carers will be notified as soon as possible; either in advance of the start time or during the day.
Further Information

Places are limited and availbale on a first come/first served basis.
Shine's professional coaching team are qualified, DBS checked and fully insured.
Your child/children must be signed out at the end of every day.
Shine Holiday Club's presentation ceremony takes place from 15:50-16:00 every day. A 'Star of the Day' award will presented, in each different holiday club activity, to a child or children who has excelled during the day.
Those children attending activities at Golden Hill who are booked in for Shine's Working Day Option (16:00-18:00) will be escorted the short journey to Shine Community Sports Hall (BS9 4DT) at the end of the day where they can be collected by parents/carers.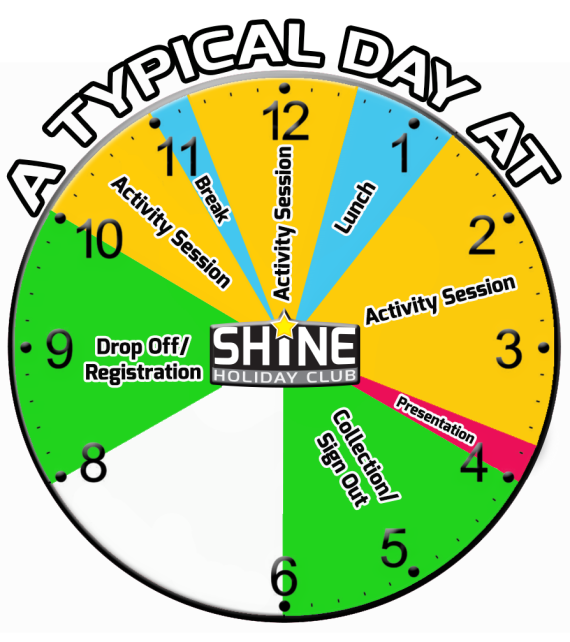 Working Day Options
Shine's extended hours service is called 'Working Day Option'. The service allows working parents/carers the option of an early arrival time from 08.00 and/or a late departure time before 18.00. Children attending the extended hours will be supervised by Shine staff and offered a variety of free play outdoor and indoor activities. The cost and time details are as follows:
Travelling to Shine
Shine recommends its customers consider environmentally friendly modes of transport, such as cycling, public transport and walking – when customers are travelling to/from a Shine activity. To encourage a healthy lifestyle, Shine is committed to ensuring that each activity location provides a covered bike shed where children and adults can safely store their bicycles on arrival. For customers choosing public transport, please click on the 'bus' icon below to find further details on local bus routes.
Can't find what you're looking for?
Take a look at our FAQ or get in touch with any questions