We have the following vacancies currently available in BS1, BS3, BS8, BS9, BS48 locations:
Childcare Playworker/Creative Coach
1:1 Playworker and Intervention Mentor
Can't see the job for you? Fill out the Shine Application form so we can see where you might fit:
Click here for the Shine Candidate Application Form
If you want to become a Shine Coach, but feel you don't have the experience training at this moment in time, why not consider our Coaching Pathways that will help you start your coaching journey. Find out more below.)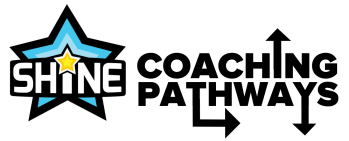 Start your journey to becoming a Sports Coach today with Shine Coaching Pathways.
For anyone looking to become a sports, creative or drama coach or work in children's education:
Learn job specific skills
Work with experienced coaches
Receive an apprentice wage
Gain a head start
Get industry recognised qualifications
Active Leaders Award (for Years 8 - 12)
An entry level qualification for students in school
Learn what is required to be an assistant coach
Both theory and practical element to the course
Opportunities for future coaching work
Work Experience (for Year 10 +11)
A weeks' worth of work experience
Shadow our coaches in primary school activities
Learn what it's like to be a Shine coach
Opportunities for future coaching work
Apprenticeships (Ages 16+)
Qualifications at level 2 & 3
Earn a wage and learn at the same time
Both theory and practical element to the course
Learn what it's like to be a Shine coach
Opportunities for future coaching work
Contact Shine's Head of Education & Training, Barry Dymianczuk via [email protected] to find out more.
A bit about Shine: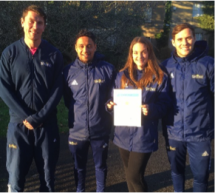 We are Shine and we are one of the region's leading provider of sports coaching and child care activities. Formed in 2011, the company has expanded rapidly and currently employs 80+ employees who deliver a range of sessions including breakfast, curriculum PE, lunchtime, after school and holiday clubs at schools across the Bristol area.
To maintain our reputation as a market leader, we attract and retain individuals of the highest calibre. Our dedicated staff team comprises primarily experienced, highly qualified, professional sports coaches and creative leaders, all of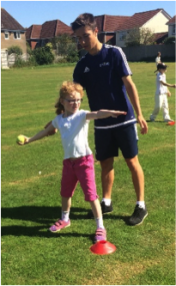 whom possess the skills to inspire and enthuse children of all abilities and backgrounds.
From our busy headquarters at Shine Community Sports Hall in Henleaze, Bristol and our new Sports Ground off Lime Trees Road, we run a range of family friendly activities for all sections of the community. In addition, we organise a series of junior development squads (football, cricket, netball and gymnastics) and also deliver a hugely successful holiday club which attracts thousands of children every year at different locations.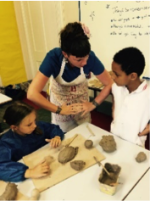 As an Ofsted registered company that operates a vibrant apprenticeship scheme, we invest heavily in our employees at all levels - as is illustrated by the successful in-house training programme and a commitment to fund individuals who wish to be upskilled in nationally recognised qualifications. Our staff are supported by an progressive line management structure which oversees regular appraisals, career path discussions and promises a vibrant social calendar.
Shine is committed to achieving a working environment which provides equality of opportunity and freedom from unlawful discrimination on the grounds of race, gender, pregnancy and maternity, marital or civil partnership status, gender reassignment, disability, religion or beliefs, age or sexual orientation.
Shine is committed to safeguarding and protecting all children and young people by implementing robust safer recruitment practices, policies and procedures.