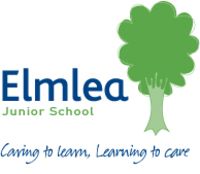 A BRAND NEW #Escape only for children In Year 6 and above EXCLUSIVELY
We will #Escape to Gloucester Ski & Snowboard Centre, where we will be riding the "Tubes". Also known as 'ringos' and 'doughnuts' are large inflatable rings which can be spun and linked together to slide down the slopes. They are safe, fun and another great way of enjoying snow sports! No prior experience is needed. Simply get on and enjoy the ride….
Shine open to receive children at Elmlea Junior School from 9.00am where you will be shown to the #Escape room before we leave, by coach at 9.30am. Please arrive at Elmlea by 9.15 am so we can leave promptly for the slopes.
When we come back, chill out in our #Escape room. The room will be supervised, but with no structured schedule, so you can choose to play a FIFA tournament, Wii, X Box, have a kick around, play table tennis or grab some tuck and chill out in the outside area with your mates, the choice is yours.
Entry via Elmlea Junior School and straight into the designated, exclusive #Escape area.
Venue: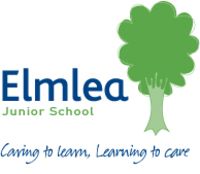 Elmlea Junior School
View on map
Eligibility:
Open to children from any school
Essential kit:
You will need lunch and drinks for your day. You might want to bring some money for the tuck shop or a hot chocolate at the venue.
Transport will be by coach with a maximum number of children and the relevant number of Shine staff.
Phones and tablets are allowed at appropriate times. Parents are advised that Shine accepts no liability for the loss or damage to mobile phones which are brought to Shine.
Should a pupil be found to be using their phone inappropriately, Shine and our staff reserve the right to withdraw this privilege and they will no longer be able to bring a phone to #Escape.
Working Day Options
Shine's extended hours service is called 'Working Day Option'. The service allows working parents/carers the option of an early arrival time from 08.00 and/or a late departure time before 18.00. Children attending the extended hours will be supervised by Shine staff and offered a variety of free play outdoor and indoor activities. The cost and time details are as follows:
Travelling to Shine
Shine recommends its customers consider environmentally friendly modes of transport, such as cycling, public transport and walking – when customers are travelling to/from a Shine activity. To encourage a healthy lifestyle, Shine is committed to ensuring that each activity location provides a covered bike shed where children and adults can safely store their bicycles on arrival. For customers choosing public transport, please click on the 'bus' icon below to find further details on local bus routes.
Can't find what you're looking for?
Take a look at our FAQ or get in touch with any questions